Description Detail Package Workroom FAQ
1.Can be used as Aroma Diffuser and Humidifier.
2.Compact type for daily life using.
3.Auto-off when waterless.
4.Pattern and anti-corrosion design
5.Mist volume adjustable
6.Refill indicator
7.Range of aroma:30-50㎡
8.Atomination method:Ultrasonic
9.Noise:<35dB(A)
10.Tank Capacity:600ML
11.Removable water tank for easy carry and refill
12.Rotatable mist outlet can be for any direction

Hidly
aroma diffusers
! Portable for yoga, gym, office, baby room or bedroom. Perfect gift for family and friends who love aromatherapy or can benefit from aromatherapy healing!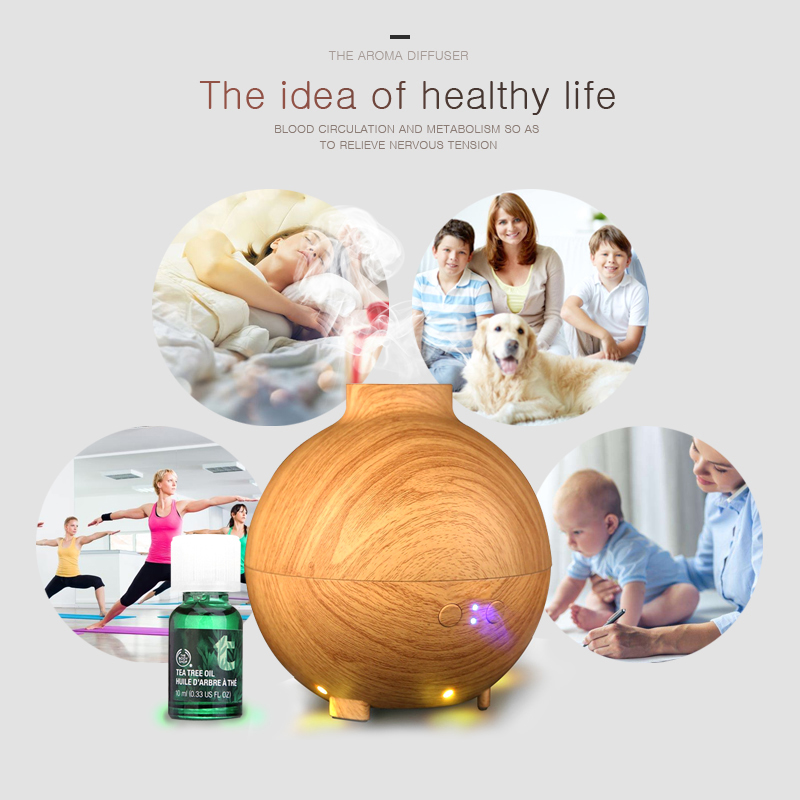 HIDLY aroma essential oil diffusers can change the condition of the dry air in your room, and you can drop some essential oil that you like to make your room perfume, creating a space where you can breathe smoothly and comfortably.
In addition, the automatically switch off system will keep you safer when it is waterless. With its classic design, good quality, it helps you enjoy your relaxation better, get a more restful sleep and continually get the benefits of your essential oil. This advanced aroma diffuser is also good against pets, smoke, odors, allergies and even cold and flu germs.
Aroma diffuser
size: 12*12*9cm

Essential oil diffuser weight: 0.37KG
Accessories: Adaptor, measure cup


Single aroma diffuser box: 14*10.4*15.2cm
Carton (30pcs): 54*43*32cm G.W:12KG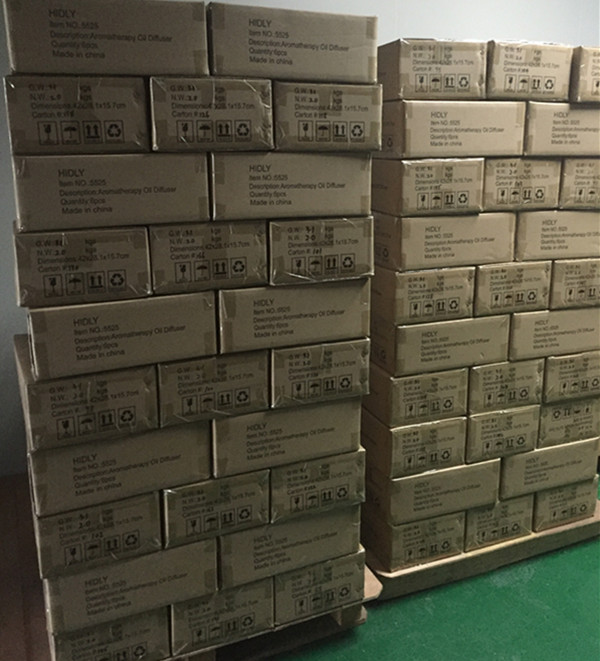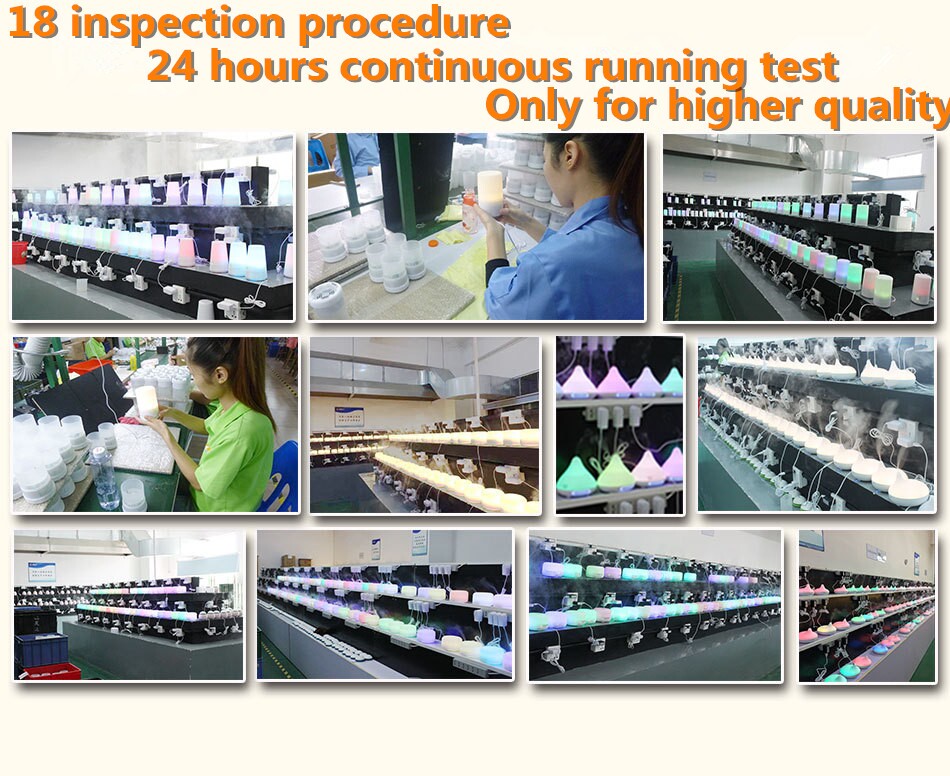 Q1. Are you a manufacturer or a trading company?
We are a manufacturer, have own production workshop, providing OEM & ODM service of aroma diffusers. The factory is in Liaobu Town, Dongguan.
Q2. When was your company established?
The company was founded in 2006
Q3. What's your main markets?
The United States, Europe, Japan, Russia and Thailand, etc.
Q4. What is the delivery date for a aroma diffuser?
Usually about 4-5 days for express
Q5. What are your standards for aromatherapy machines?
We strictly label production according to international standards: Incoming inspection, process inspection, packaging inspection. Product authentication: CE, Rohs, FCC (click to query authentication information)
Q6. How do you control the quality of aroma diffusers?
Strict testing standards, 100% process detection. The factory has passed ISO 9001:2015 certification (click to check the authentication information)
Q7. What's MOQ fro aroma diffusers?
The minimum order quantity is 100, and the sample order is determined according to the stock.
Q8. Can you give us a favorable discount ?
Of course, a favorable discount will be offered by checking the cost if the quantity is sizable.
Q9. How do you ship the goods?
We usually ship by DHL, UPS, FEDEX,TNT. Bulk goods are usually shipped by sea
Q10. if the customer wants to print LOGO on the product, how much is the charge?
If LOGO is simple, we only charge the fee, about 1 yuan, the minimum fee of 500 yuan.
If LOGO complex, we offer consultation and cooperation partners.
Q11. if the customer wants to pay for the mold himself, can you guarantee that the product is not sold to the third party?
If the customer pays open mold, we must sign a confidentiality agreement and sale rules, we will strictly comply with the terms of the contract.
Q12. how long will it take to develop an aromatherapy machine?
From design -- structural design - proofing - Test - modify - batch production, generally require 3 months.
Q13. What's the difference between an aromatherapy machine and a humidifier?
The essential difference is that water tank material is different, and humidifier can not add essential oils and perfume, but aromatherapy machine can.
Q14. What are the exterior materials of aromatherapy machines?
Aromatherapy machine appearance material generally has 3 kinds: ABS, glass and ceramics (for example, H5018 is the ceramic).
Q15.How long was the warranty period of the aromatherapy machine?
Warranty period generally one year (calculated from the date of the factory will generally be extended for 2 months)
Q16. Can we send inspectors to the factory?
Yes of cause, but the cost is up to you.
Q17. Your company accept third party testing machines?
Accepted, but the cost is up to you.
If you have any question,please call us:+86-18028962818